"Rule of thumb; pick the better version of everything you eat."
Dr. Amy Lee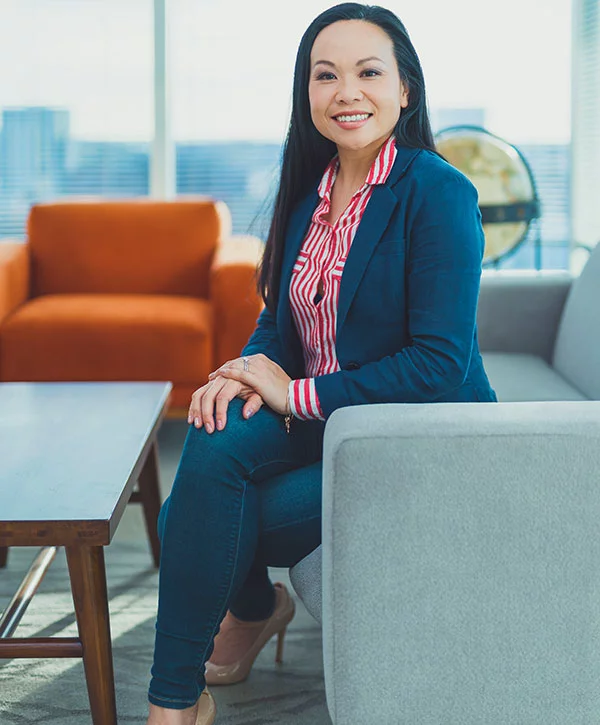 Meet Dr. Amy Lee
MEDICAL DOCTOR . NUTRITIONIST . AUTHOR
Personal Life:
Dr. Amy Lee is a Hong Kong native who immigrated to the US when she was six. She grew up in the Pacific Northwest and spent her early childhood working at her parents' Chinese restaurant in Monroe, Washington. During her childhood she often heard of the sacrifices that her parents had made to provide a better life for herself and her siblings. She also picked medicine as her career because there was a personal mission to help others; however, she didn't realize the realities of what a career in medicine can entail until she was in her medical training in the early 2000s. The third-party control of how she practiced made her question the ethics of pursuing a medical career.
It was in 2007 when she found her calling; she found a niche, cost-effective form of practice where she could cure a majority of her patients suffering from diabetes, chronic pain, and many other debilitating conditions: She witnessed the life-changing effects of medical nutrition therapy.
Galvanized and inspired by the transformative effects she was witnessing in her patients, in 2010 she formed MDietician Inc. and served as the CEO of her private practice in downtown Los Angeles. She then returned academic medicine and served as an assistant professor at UCLA as their medical nutritionist from 2013 to 2015, along with rebuilding an integrative wellness clinic in downtown LA and consulted for several bariatric surgical companies. In 2015, she has collaborated her efforts with Nucific Supplements and developed a line of products including BIOX4. She constantly draws on these resources for everything she creates with Nucific; a California based nutrition supplement company. As Nucific's Head of Nutrition, Dr. Lee uses a unique combination of powerful digestive treatments, careful nutrition adjustments, and cutting-edge enzyme activators to help optimize the body's functions. At the end of 2016, she took the opportunity to serve as the Chief Medical Officer for Lindora LLC, the largest medically supervised weight loss company in Southern California with 34 locations. This was her chance to bridge her passion in the practice of nutrition medicine with ongoing hands on experience with her patients suffering from the complications of being overweight and obesity. She is currently residing in South Orange County with her husband.
Professional Life:
Dr. Amy Lee has dedicated her entire professional life to being on the cutting edge of human health through nutrition and lifestyle change. And her reputation reflects that: She's given medical talks for HBO, Hulu, PBS, and UCLA's famed "Vital Signs" series. Dr. Lee attended the University of Washington, Seattle for her undergraduate degree, followed by four years in Champaign-Urbana/Peoria, IL for her medical degree. She did her internal medicine residency at USC in Los Angeles from 2005-2008.
At UCLA, Dr. Lee worked with renowned endocrinologist, David Heber MD, and internist, Zhaoping Li MD, PhD, who taught her everything about obesity medicine. She eventually accepted a fellowship training position in medical nutrition at the Center of Human Nutrition at UCLA in 2008, a postgraduate training for physicians. She and her colleagues ran clinical trials on weight control methods, including thermogenic weight loss aids and novel supplements. Their work was published in the medical journal Nutrition & Metabolism.
Dr. Lee is currently board certified by the American Board of Internal Medicine, and is a member of the National Board of Physician Nutrition Specialists and the American Board of Obesity Medicine.  She is currently serving as a Chief Medical Officer CMO for Lindora LLC, a medically supervised weight management company and PEAR Sports LLC, both based out of Southern California.   In addition, she educates the community via corporate wellness seminars, weekend community seminars, and health and nutrition conferences. Her goal is to standardize a diet plan that is evidence-based through educating her patients and providing personalized plans that cure conditions. She believes that every individual is unique and complex, so when it comes to a nutrition and lifestyle therapy, it has to be personalized—and realistic for the best outcome.