"A diet shouldn't be good nor bad, it should be one that you want to stick with because it is good for you."
Dr. Amy Lee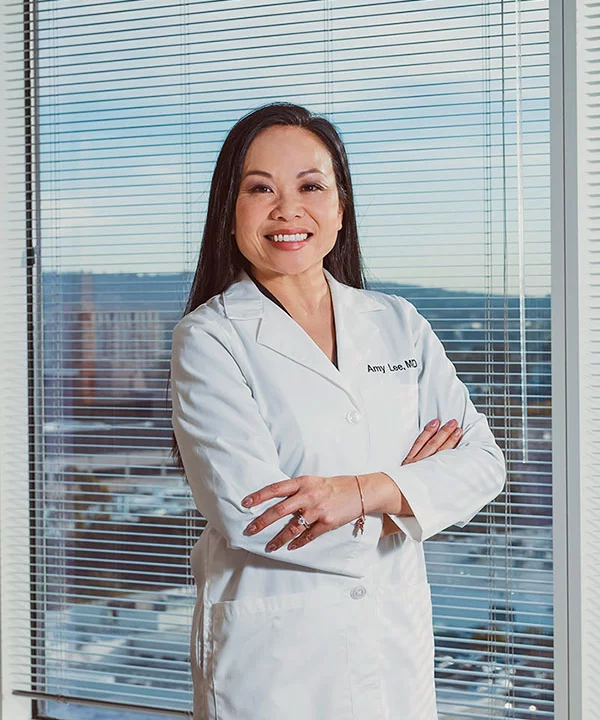 Meet Dr. Amy Lee
MEDICAL DOCTOR . NUTRITIONIST . AUTHOR
Dr. Amy Lee is a Hong Kong native who immigrated to the United States when she was six. She grew up in the Pacific Northwest and spent her early childhood working at her parents' Chinese restaurant in Monroe, Washington.
During her childhood she often heard of the sacrifices that her parents had made to provide a better life for herself and her siblings. She also picked medicine as her career because there was a personal mission to help others; however, she didn't realize the realities of what a career in medicine can entail until she was in her medical training in the early 2000s. The third-party control of how she practiced made her question the ethics of pursuing a medical career.
Publications
Articles featuring Dr. Amy Lee Medical Nutritionist
Read exclusive interviews with Dr. Amy Lee about various topics related to nutrition and good health.
Dr. Amy Lee in the Media
See Dr. Amy Lee in the Spotlight
Dr. Amy Lee as featured in the News. Discover the formula for healthy living and where it all begins with proper nutrition as Dr. Amy Lee elaborates in the spotlight.